This site uses cookies. By continuing to use this site, you are agreeing to our use of cookies.

Learn More.
Brigand's Haven

Because why not
You know the drill. Post which faction you want to play.

-----------------------------
Don't know what time is it in GMT? - http://www.worldtimeserver.com/current_time_in_UTC.aspx
It will show you the current GMT time. Compare it with your current time i.e. "Right now for me it's 11:50 pm, in GMT (on the site) it's 9:50pm. The game is supposed to start at 8 pm GMT, so it will start at 10pm for me."
-----------------------------

Current game date: Saturday, 5.08.2017
At what hour the game will be created: 18:00 GMT +0 (20:00 CEST)

Game name: Forum game lta!
Hosted via:

Ent/MMH



-----------------------------
Players that signed for a game and didn't show up on that game will be put on reserve spot on the next game they sign up for. That means they will have priority over randoms when there is a free spot left in the game lobby. If you know...


I want to discuss concepts and mechanics of a new unique Game of Thrones map I'm working on.

Features​
480x480 Map with Westeros and Essos (Most of Essos)
Realistic and Proportioned map based on this map.
Big Castle Exteriors with walkable walls (based on doodads) + Instances for major castle's interiors (Example: Castlerly Rock - Instance would consist of inner mine tunnels, gold vault, and throne room.)
12 Players - Winter, Wildlings, Night's Watch, North, Riverlands, Vale, Iron Islands, Stannis, Daenerys, Lannisters, Reach, and Dorne.
More paths than 2happy4u's A Song of Ice and Fire, which left out many major characters like Arya.
Expansive paths - Each path has multiple quests. Each quest advances the path with better units and more heroes. (Example: Danerys travels throughout Essos - hatching her eggs, gathering armies like the Unsullied and...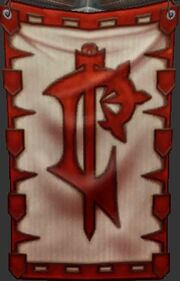 So lately i started playing the glorious onslaught again and noticed... That it got nerfed pretty hard... Tbh against a good cult there is no way you will win that fight. Which i guess is okay... If you could then fall back to northrend but you rly cant since NO REVIVABLE heroes... Pls gif divine shield for mograine and revive while tyrs dead.. Make a second path for onslaught.. Give them the opertunity to take the fight to northrend where they can hinder alliance just straight up cucking the cult + scourge... Oh and also GIVE BACK Grand Inquisitor Isillien
Game will be hosted via MMH
Time : 20:30 / 8:30PM => CEST
Date:Sunday 6.8
Theramore-Kael89
Kultiras-Lobotron
Naga-Julian
Nightborne-
Legion-skillerino
Horde-zoom
Rexxar-Avegayten
Trollerinos-Onyxerino
sentinels-Vidovit
Druids-Illusioner
Old gods-
Kalimdor: the Aftermath 0.19
​
EDITORS NOTE:
Hello everyone, new version of KTA will be out soon and this is changelog. Its not very much but Illidari were really hard to make, so please be patient with me.
I also have small personal problem. (i lost something and i have to write it again... not a big deal but time consuming).
This was meant to be quick version that will show us, how the dynamics of Broken Isles fight change, it was not meant to have other content but small changes were necesery and why not unlock some things that are already in... So majority of other things did not change at all.
I hope you will like it but i will have to leave on monday for 9 days but hotfix should come out if necesery.


MISCELLANEOUS:
- All units got reset levels.
- Marshals Stand camp was added to Ungoro Crater. It serves as minor event for one...